Amie Krueger & Family invite you to come and shop for all your creative sewing

and kneedlecraft items...

307 High Street

Epping, Essex,

CM16 4DA

Tel: 01992 570859

"Where you are always welcome!"

There's always something

to make or do...

Little Sew n' Sews has been open and run by the Krueger family for over 24 years. Having started off in the market before moving to a tiny shop just down the ally to the Black Lion Car Park and now in our current home on the High Street.

We don't have a lot of space but we try to stock all you need! We seem to be very popular - come and see why for yourself!

Good Old Fashioned Friendly Service!




Oh My Goodness... 

Babies On The Way!

Better Get Knitting Fast!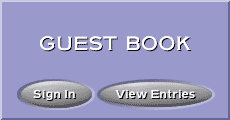 The Trouble With Exchanging Yarn

As much as we love and respect our customers and try to help in every way we can, we have to protect our reputation and ability to maintain our standards...

A while ago we had to stop exchanging returned yarn because we had caught a few less honest customers trying to return partly used balls. Not fair to us or any future customer who ends up buying one if we miss it!

As this hadn't happened for a while we relaxed the rule and started to allow customers to return unused complete balls in exchange for others.

But, sadly, we've been caught out again recently by a crafty few, so we are having to re-introduce the policy. 

If you are not sure how many balls you may need, please ask us to reserve a spare one or two for you. If it turns out you don't need them that's ok, we can put them back into stock. At least we will be sure they are complete and truly unused.

We hope you agree that is fair and the only way to protect us and you, our valued customer!



More Materials Now

In Stock!






All that Glitters is Not to Hold...

The great thing about crafts is that it brings out the creativity in everyone, whether it's the practical chaps coming in for some thread to mend the sails on their boat, or the delicious cake makers who need ribbon to wrap their baking and temp us even more, (as if that were needed!!!) Or the army of knitters and sewers who come in to get any of a thousand things they have use for, it's great to see and we welcome them all.

Most gratifying however, are the children who are at the early stages of experimenting and learning what they can make and do with all the bits and pieces we have to offer. It's all bit of an adventure and great fun. Some of these will become the master crafters of the future and who knows what they will create in  years to come?

But, the very young ones can get a bit over excited at all the colourful ribbon, cottons, beads, sparkly bits and buttons etc and, if not watched, will happily walk around touching, collecting and picking up everything they can lay their hands on. All understandable of course, but that can be a bit tiresome when happening for the 100th time today.

All the stock in our shop is intended to be sold, in perfect condition, just the way everyone expects and deserves to find it... but if it has been pulled about by children it risks not looking at its best.

So, mums and dads... please exercise control over your children, of all ages, when you come into our shop. That way, you and everyone else will find everything to be just as you would expect it to be, fresh, new and exciting to work with.

Thank you...

Much More Than A Knitting Shop...

... It's A Part Of The Community!

Open Mon - Sat

9am to 5pm

KNITTING - SEWING - CROSS STITCH - HABERDASHERY & MORE! 

Trimits Craft & Hobby Organiser

Click on the Facebook image and come and join in the fun!

Something for everyone,

Knitting, Sewing, Crafts, News & Ideas!

Come and  see what we are up to today!

IMPORTANT ANNOUNCEMENT

COVID 19 CARE

We are currently acknowledging the

Corona Virus

Health Guidelines

But we still aim to help you as much as we can

You can call us on:

01992 570859

Here's Where we are....

Little Sew n' Sews

307 High Street, Epping, Essex, CM16 4DA

"Hello Holly Fans!

I just wanted to say a big thank you for all my treats and cuddles... 

It makes up for my poor pay!"

Tinsel Yarn

may be rationed!!

But when we have it you can make these great

little guys...

But you will never make just one - we bet!

Meet Professor Owl

(and Trev)

Easy to knit with our lovely

Tinsel Yarn!

(That's the Owl, not Trev!)

Want to make something simple and fun? 

Maybe even get the kids involved in a project you can make together?

This lovely simple Bunny is the answer!

Check out the video then come and get what you need...

A family business

serving the Epping and surrounding areas

for over 24 years!

Here are just a few ideas of great and simple things to make. 

It may take practice - but that's the challenge right?

Sew n' Sew's Exclusive Safety Masks

Light and Comfortable

Washable & Re-useable

Lots of pattern choices!

Only £2.99 each

or

3 for £8.00